Service companies that perform calibrations for the process industries operate in a challenging environment. Not only is there a lot of competition, but contracts for customers are based on estimates, meaning that every additional hour of work directly affects the bottom line. Finding and retaining skilled calibration technicians is also a challenge.
So, what can service companies do to make their quotations more accurate and ensure work is carried out as consistently and efficiently as possible? The answer is to automate the calibration process.
The problems with pen-and-paper calibration
To see why automation helps, first we need to look at the way calibrations are currently conducted using pen and paper. Paper-based calibrations are time consuming, with 40–50 data points needing to be filled in by hand for each calibration. Because it relies on manual data entry, paper-based calibration is also prone to errors. It's commonly accepted that the typical error rate in manual data entry is around 1%. While this might not sound like a lot, it can have major implications for the accuracy of the calibration process. The end result of manual processes is that every second calibration certificate might possibly contain an error.
Paper certificates also negatively affect transparency – when using them, it's hard to share calibration results with end customers in a timely fashion. Paper certificates also require warehousing and are not easy to find when an audit is required – let alone if the client wants to use the calibration data improve their process efficiency through trend analysis.
You can go paperless today
Beamex's automated calibration solution combines software, hardware, and calibration expertise to deliver an automated, paperless flow of calibration data with a minimal requirement for manual data entry. The major benefit here is that an automated process cuts the number of steps involved in the calibration process, potentially saving up to 50% of the time it takes. Even shaving just 15 minutes off the time needed to perform a calibration, plus an additional 15 minutes due to not having to manually enter results into a database, adds up to huge time savings.
In addition to saving time and enabling a more efficient process, automated calibration helps to avoid mistakes typically associated with manual data entry – thus improving the quality and integrity of the calibration data and making sure your customers are happy with the work you're doing for them.
Modern multifunction calibrators from Beamex also provide user guidance so that even less experienced technicians can carry out calibrations quickly and reliably. Because the process is highly repeatable, making quotations becomes easier as you will know how much time is needed for each calibration.
Finally, with automated calibration you can offer your customers new services based on data analysis. Because all the calibration data is in a digital format and easily searchable, you can analyze your customers' calibration processes and data to provide improvement recommendations – differentiating your service company offering.
Example of ROI calculation
The average cost to a service company for an instrument

technician is around

€50 per hour

, including salary, benefits, overheads, and so forth.
If a technician carries out 2,000 calibrations a year and it takes them on average 15 minutes to write up a calibration certificate for each calibration, then writing certificates costs a service company €25,000 per year per technician.
Assuming it takes another 15 minutes to manually enter that data into the database, then entering data costs another €25,000 per year per technician.
Automating this process would save 1000 hours of work per year per technician and result in significant cost savings.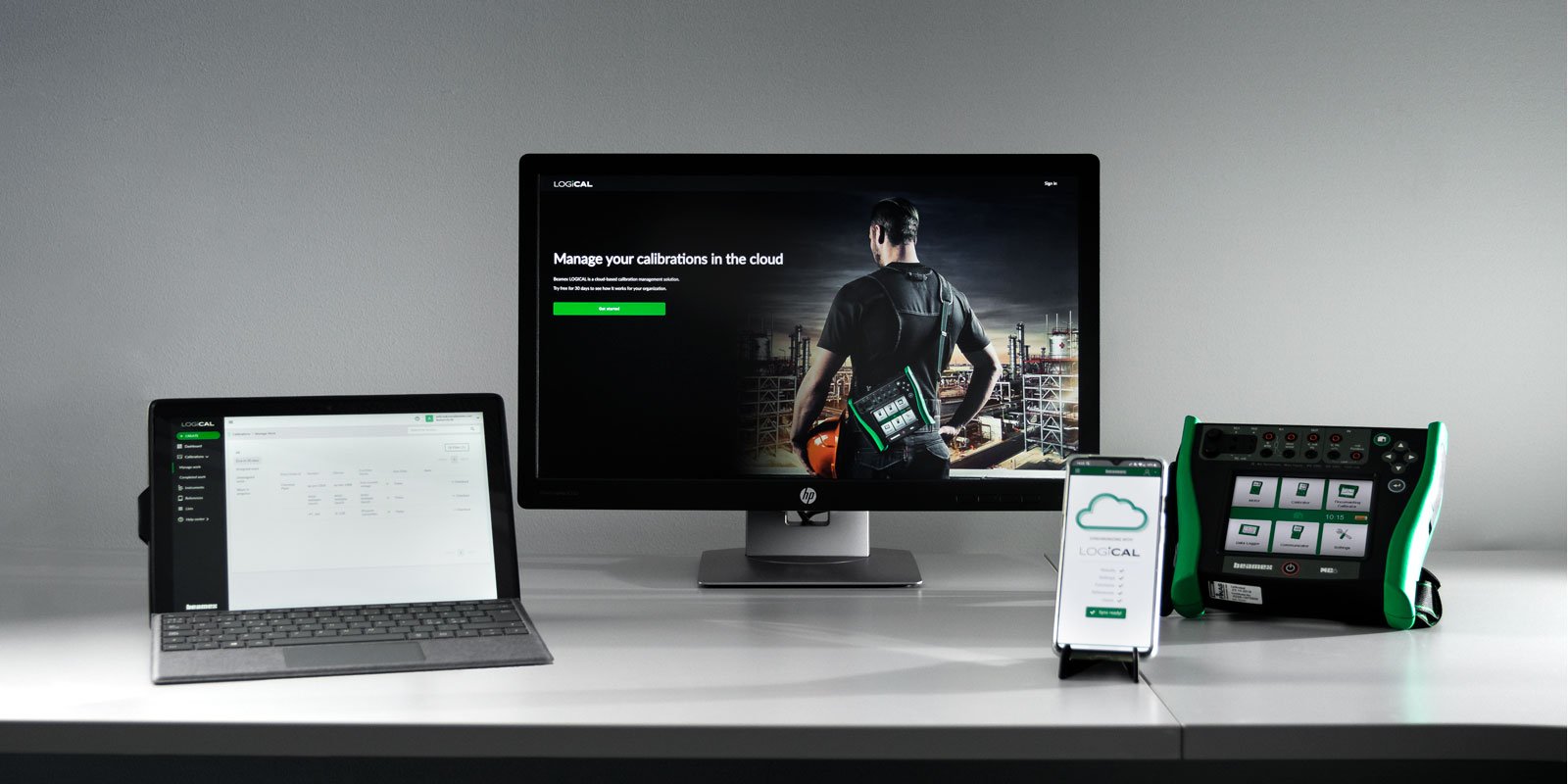 Customer success testimonials
"Beamex's calibration solution is an ideal match with our needs as a service company. We now have a paperless process that increases our technicians' productivity without sacrificing accuracy, so we can provide a leaner, more efficient service and our clients can expect certificates as soon as the work is completed. The support from Beamex means we can rely on everything to work as expected and provide our customers with the best possible service."
Richard O' Meara Contracts Manager, Douglas Calibration Services, Jones Engineering Group
"The Beamex Integrated Calibration Solution has allowed us to save up to 30% of the time spent on calibrations and the production of verification reports, while also giving us the option of editing standardized and personalized verification report frames to meet the specific requirements of our customers. By automating calibration routines, our technicians can focus on other tasks while still following procedures and ensuring the integrity of calibration results. Therefore, the technicians are more relaxed and our customers are more confident, especially since the process is fully digitalized and there is no risk of errors during data collection."
Laurent Flachard, Lifecycle Field Leader, Emerson, France
Read more about the benefits of automated calibration for service companies in our white paper. Download your PDF copy here:
Beamex calibration solutions
Learn more about Beamex products and services on our website or contact your local Beamex representative:
Related articles
If you found this post interesting, you might also like these service company-related articles:
Related blog posts
Other blog posts we would like to suggest to you:
Download your copy of the Calibration Essentials Software eBook to learn more about calibration management and software