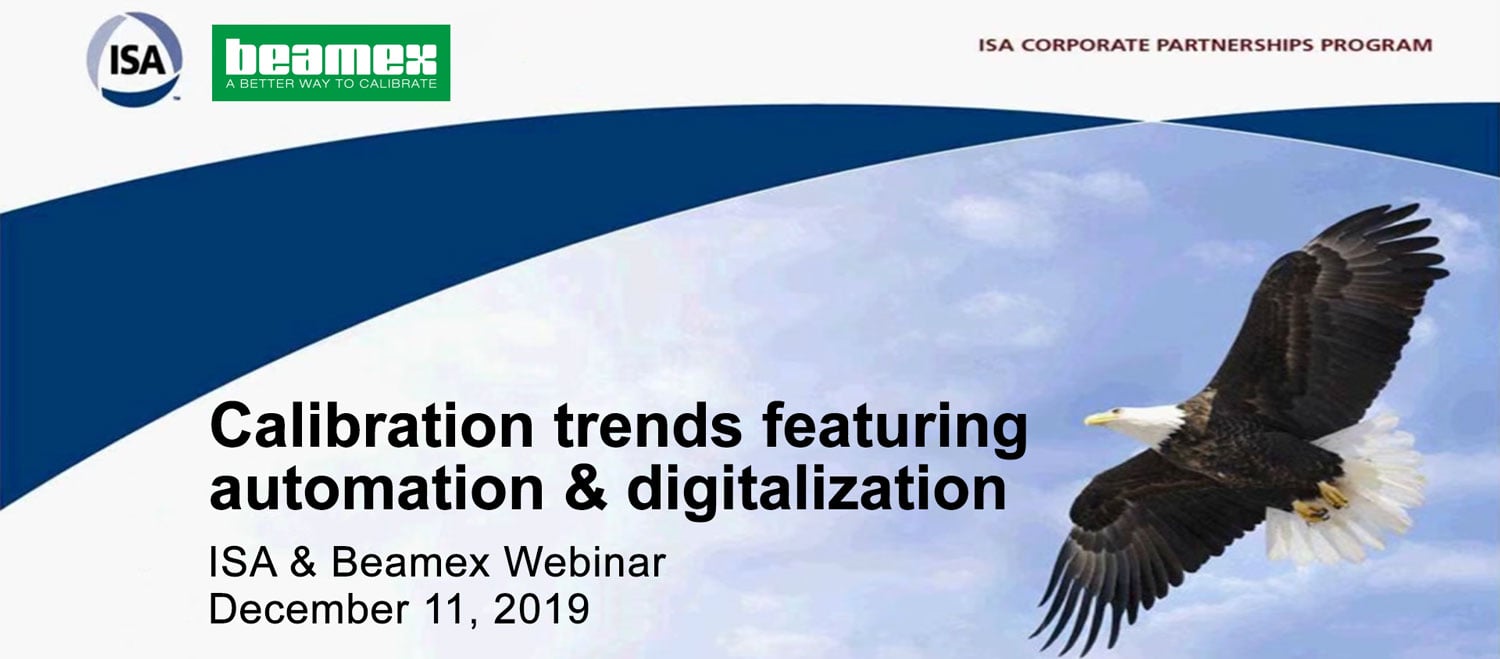 In this blog post, I am proud to share a recent webinar collaboration with ISA (International Society of Automation) titled "Calibration Trends Featuring Automation & Digitalization."
Calibration automation and digital data capture have long been trends, but effectively combining these approaches to generate the most benefits has recently become a best practice in many process plants.

Watch this webinar to learn how advanced technology gives you the ability to digitalize your calibration data and standardize your calibration processes to achieve benefits such as confidence in your data integrity, improved plant reliability and increased efficiency.
Check out the below table of contents and jump to what is interesting for you!
Click here to watch the webinar now >>
Table of contents:
0:00 (min:sec)
Introduction to the webinar
1:10
Introduction of the presenters
3:45
A brief history of calibration automation
4:45
Presentation of the agenda
6:00
Emergency of Digitalization in Calibration Processes
Terminology
Where do we need digitalization?
Industry 4.0
Change of Production Process
Digital Twins
Automated and Predictive Maintenance
18:40
Digitalization in Calibration Workflow
Calibration: Paper vs. Digital
Calibration workflow – integrated system
22:35
Demo – paperless calibration of a temperature transmitter
31:05
38:50
DCC – Digital Calibration certificate
Digital Infrastructure for Calibration Process
47:00
52:40
Demo – paperless calibration of a pressure transmitter
59:10
1:03:05
Watch the webinar
Watch the webinar now by clicking the picture below:
Want to learn more more?
Check out these related resources:
Beamex solution for Automation & Digitalization
We offer an Integrated Calibration Solution that is the combination of software, calibration hardware and calibration expertise that delivers an automated and paperless/digitalized flow of calibration data.
Please visit our web site to learn more on our Integrated Calibration Solution.